---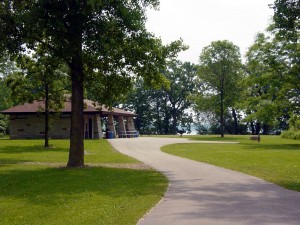 The Capital Springs Recreation Area (CSRA)
Just south of Madison, Wisconsin, CSRA is 2,500 acres of natural habitat and recreation, stretching from Fish Hatchery Road to the shores of Lake Waubesa.
Features
Enjoy the Capital City State Trail, Lake Farm County Park and Campground, Lewis Nine Springs E-Way, MMSD Wildlife Observation Area, Jenni and Kyle Preserve, Centennial Park, Nevin Springs, and the Lussier Family Heritage Center.
Our Mission
The Friends assist Dane County, the Wisconsin Department of Natural Resources, and other key partners in the implementation of the Capital Springs Master Plan. We connect visitors to the Park's diverse natural resources through educational, recreational, archeological, and scientific opportunities. To learn about our events throughout the year, please join our mailing list (contact capsprings@gmail.com) or visit our web site for upcoming opportunities.

Support the Friends of Capital Springs Today
Your donation of any amount helps us with general operating costs and in support of our annual Harvest Moon Festival. For your convenience, use the PayPal button below for a secure donation. Thank you!
  
Friends of Capital Springs
3101 Lake Farm Road
Madison, WI 53711
capsprings@gmail.com
---
2017 Events
SEPT 20 – Special Lower Yahara River Trail Preview Event, 3:30 – 6:30 PM: Lussier Family Heritage Center (3101 Lake Farm Rd, Madison). Dane County Parks and The Friends of Dane County Parks Endowment invite you to a special preview event celebrating our newly completed Lower Yahara River Trail boardwalk bridge – the longest boardwalk constructed solely for non-motorized transportation in North America!  This event will include a tour of the boardwalk bridge and provide information about the 2018 Parks & Trails Unite Festival (scheduled for June 2, 2018) and sponsorship opportunities. Tickets for the Special Preview Event can be purchased online.  If you aren't able to attend and would like to support Dane County parks, consider an an online donation! More details can be found at the event website. Thank you.
SEPT 8 – Capital Springs Dog Park Invasive Species Removal, 10 AM to noon: Please join us for a few work days at the Capital Spring Dog Exercise Area to remove invasive species that are creeping into the restored prairie areas.  Tools and guidance will be provided.  We need your help! 3398 Lake Farm Road, Madison. Questions contact Rhea—608-224-3601 or Ranger Pascual 608- 516-7399 or stangel-maier@countyofdane.com or pascual.lael@countyofdane.com. See the flyer.
AUGUST 12 – Nature Walk at Lake Farm County Park, shelter #3 on Libby Road, 9 AM – noon: Join naturalist Clare Carlson as we look and listen for birds and blooms in prairies.  Please bring insect spray, sun protection, plenty of water, and binoculars.  The trail is rated easy. See the flyer.
OCTOBER 13 – Harvest Moon Festival, 6 – 9 PM at Lussier Family Heritage Center in the Capital Springs Recreation Area: outdoor/indoor educational stations, live critters, music, food and silent auction.
Pollinator Garden Coming to Lussier Family Heritage Center!  Interested in volunteering your time to develop and maintain a garden dedicated to pollinators and education? We'd love your help!  Email Clare atcarlson.clare@countyofdane.com to get on the pollinator email list.
TUES, JULY 25 – Weeds & Wildflowers Educational Training Walk, 9 AM to noon, Lake Farm County Park on Libby Road, shelter #2: Join Lars Higdon, Dane County Botanist/Naturalist, for a free guided walk through Lake Farm County Park  followed by an optional stewardship activity.  Participants will learn how to distinguish native plants from pesky weeds and discuss approaches for managing some of our worst invasive species.  Come ready with questions about wrestling weeds or how to promote some of your favorite wildflowers.  Following the walk, we will roll up our sleeves and get experience removing  invasive plants using a tool called the parsnip predator.  Make sure to wear long pants and closed toe shoes and bring plenty of drinking water and mosquito spray.  Come to learn and give back– Join us! Please RSVP so we know who to expect: Rhea Stangel-Maier, Volunteer Coordinator – (608) 224-3601; stangel-maier@countyofdane.com.
FRI, JULY 29 – Bumble Bee Photo Survey and ID Workshop (Citizen Science Opportunity), 1 – 4 PM:  at UW-Arboretum Auditorium  Invite to Dane County Parks volunteers – We can form a Capital Springs Recreation Area team for this project!  If you'd like to participate, but don't know of other team members, please contact me (Clare atCarlson.clare@countyofdane.com). Dane County Parks include 12,000 acres, from recreation parks to natural resource areas, and much more. Much of this land provides valuable habitat for plants, wildlife, birds, insects, and people, to name a few.  Did you know that the rusty-patched bumble bee (recently listed as an Endangered Species) lives in some of our parks? We are interested to learn more about this species and other bumble bees–where do they live? and which flowers and habitats do they use?  We use photography to document the bumble bees.  Volunteers and Friends groups will be essential to this effort.
Please join us at this workshop to learn beginning bumble bee ID, tips for documenting bees through photography, and how to share your findings on Bumble Bee Watch. We ask that you conduct at least 3 surveys at Dane County Parks and upload photos, after you complete this training.We will meet at the UW-Arboretum Auditorium, July 28, from 1-4 p.m. https://arboretum.wisc.edu/visit/getting-here/The workshop is limited to 30 participants. We suggest that 2-3 volunteers from each Friends organization attend together, if possible.  (We will add another workshop at a later date, if interested volunteers cannot attend this one. Please RSVP by noon on Wednesday, July 26 if you'd like to attend.  Register here.  http://signup.com/go/grdAuTx.
JULY 29, (rain date: July 30) – Sun Observation with Telescope, 1 – 3 PM: Safely view the sun's surface with a telescope! Join astronomy-enthusiast Bob Terrell as he observes sun spots and solar prominences. Equipment is set up on the gravel parking area at Lake Farm County Park near the Lussier Family Heritage Center (3101 Lake Farm Road). All are welcome! See the flyer.