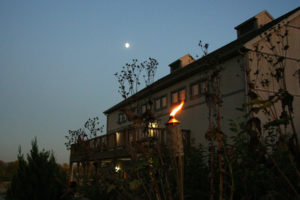 The Friends of Capital Springs Recreation Area was created in 2004 to support the Capital Springs Recreation Area, a 2,500 acre centennial park located on the urban edge of the City of Madison.
Capital Springs, just south of Madison, stretches from Fish Hatchery Road east to Lake Waubesa, including most of the Capital City State Trail which meanders through the park, connecting to other area bike trails and to downtown Madison.
Mission
The Friends of Capital Springs Recreation Area, Inc. is a non-profit organization whose mission is to assist Dane County, DNR and other partners in the implementation of the Capital Springs Master Plan and to connect visitors to the Park's natural resources through educational, recreational, archeological and scientific opportunities. Consisting of individuals,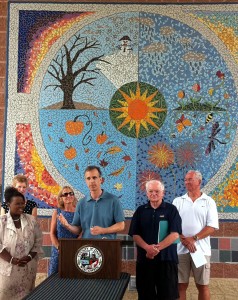 families, and community business partners, the Friends also work to promote the protection of natural habitat encompassed with the Capital Springs Recreational Area.
The Friends of Capital Springs represents all units in the recreation area including Lake Farm County Park, Jenni & Kyle, E-Way, Nevin, MMSD, Capital City Trail, Lussier Family Heritage Center and the Capital Springs State Park.
→Meet our Board of Directors.
Goals
The Friends maintain the following goals:
Sponsor volunteer interpretive and environmental education activities, seminar, lectures and other activities that contribute to the educational programs of the Park.
Provide for the distribution of appropriate interpretive materials, such as books, signage, pamphlets and photography at the Park.
Provide financial support to the Park for the furtherance of its interpretive programs, facilities and resources.
Status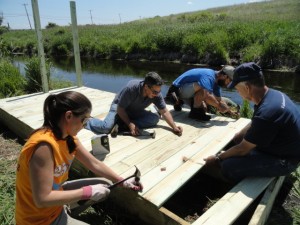 Currently, the Friends have approximately 250 members and six board members.  We host Park activities including bike events, naturalist and educational programming, restoration work and the Harvest Moon Festival each fall.  Harvest Moon, our largest fund-raising event, consists of activities such as a torch-lit trail with educational stations, music, a silent auction, food and bonfire.  Each year, it is attended by over 750 people.
Accomplishments
Through the years, the Friends of Capital Springs State Recreation Area have made significant and generous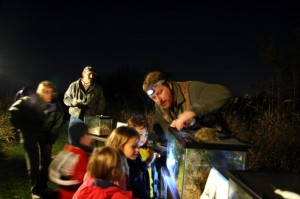 contributions to the park. A few examples include new interpretive signage for the Heritage Trail, National Trail Day Interpretive Signage, raising funds for the support of the Lussier Family Heritage Center, developing environmental and cultural events for children and other outreach activities within the surrounding community.
The Friends are also in the process of establishing an endowment to support the Park in perpetuity.
Join Today!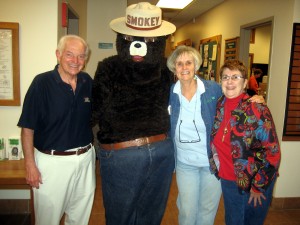 Please consider joining the Friends and volunteering your time.  Members have the opportunity to share their skills and talents with others while enjoying the Park's amenities.
→Join our newsletter mailing list today: capsprings@gmail.com.
→FOCSRA MEMBERSHIP BROCHURE
Return to capsprings@gmail.com or to:
Friends of Capital Springs
3101 Lake Farm Road
Madison, WI  53711
We appreciate your support and interest in the Friends of Capital Springs Recreation Area.