Clare L Carlson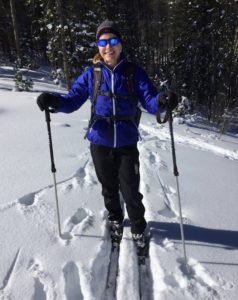 Naturalist Coordinator
carlson.clare@countyofdane.com
Capital Springs Recreation Area
3101 Lake Farm Rd, Madison, WI 53711
608-224-3606
The Capital Springs Naturalist Program Coordinator position is funded by a grant from the Madison Metropolitan Sewerage District.
---
I've been a volunteer environmental educator at Cambridge Elementary School for the past five years, teaching and learning in an apprentice-type relationship with an award-winning educator. We've introduced students to many different outdoor experiences, including citizen-science projects and stewardship work related to the school woodland and prairie. We've also developed interpretive materials like our woodland trail guide and tree benefits project.
My naturalist experiences also include leadership roles for a number of organizations speaking to visitors about such topics as Wisconsin bats, wetlands, and birds.  I've led monthly bird walks in Jefferson and Dane counties with other birders in our area. In addition, I completed Master Naturalist Training through the University of Wisconsin-Extension's Environmental Resources Center and Natural Resources Foundation.
I also bring a keen knowledge of environmental-based nonprofit organizations. As a founding member and Board President of the Friends of Glacial Heritage Area located in greater Jefferson and eastern Dane counties, I coordinate implementation of the Glacial Heritage Area Master Plan with state, county, and local leaders (a similar organizational feature to Capital Springs Recreation Area).
I have worked with the Rock River Coalition as a media specialist and spent over ten years as a law librarian and online legal publishing specialist.
In addition, I have the benefit of knowing Capital Springs and the Friends of Capital Springs organization as a volunteer over the past ten years, which has included coordinating the Friends' media outreach and event volunteer.
I welcome your ideas to improve programming, conservation, and recreation at Capital Springs Recreation Area.